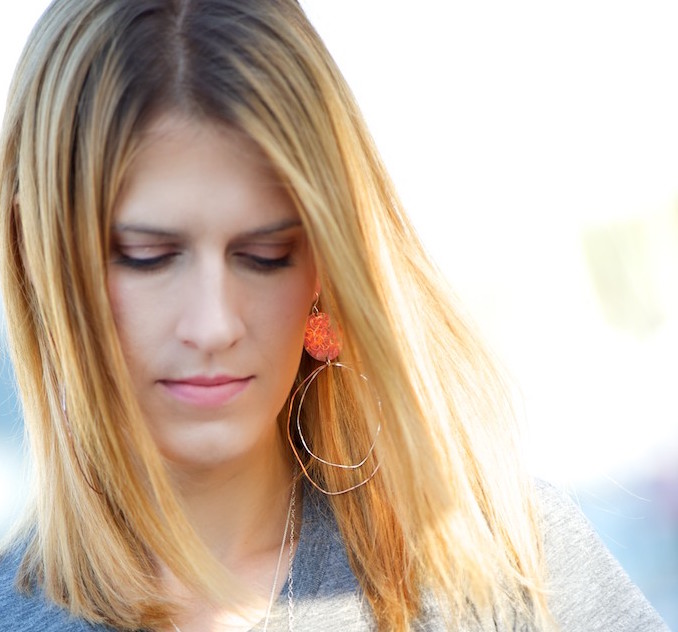 Bold Copper Dangles
Classic Copper Dangle Earrings in a big bold size. If you like big earrings, and making a statement these are the ones for you. They are light and easy to wear and really make an impact.
Materials - copper & sterling silver.
Size - 3.5" inches long, 2" inches wide at the widest part of the loops, copper circles are 1" inch round.
Hand hammered to create the textures and then heated to achieve the interesting colour variations. The dangles are made from copper and sterling silver, also hammered to create the sparkly texture.
*Each pair will vary slightly in colour and pattern.
All prices are in US dollars