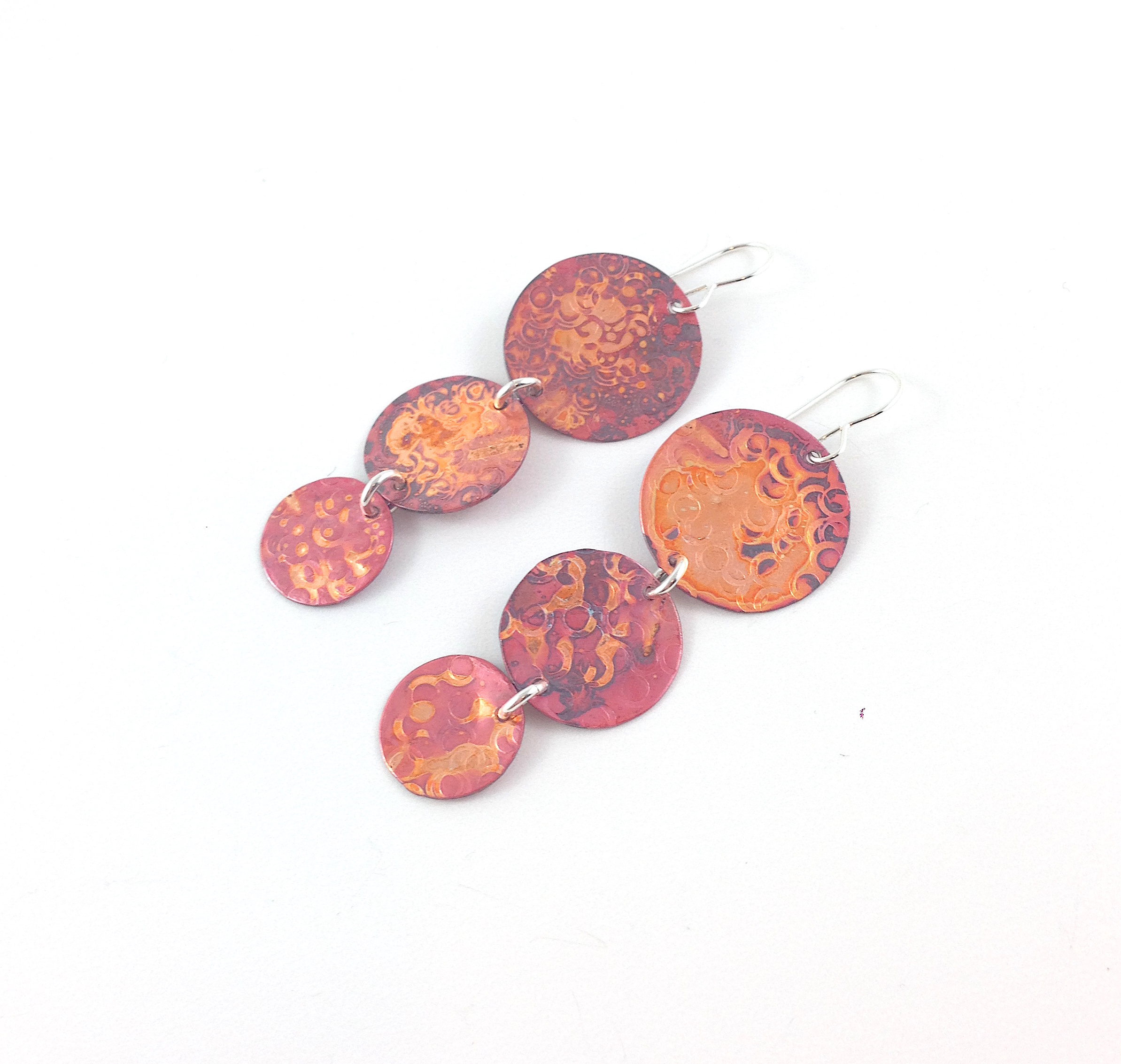 Triple Droplets
The Triple Droplet Earrings are a nice dangly earring great for daytime or evening.
Materials - copper with sterling silver ear hooks.
Size - 2" inches long, .75" inches wide.
Hand hammered to create the textures and then heated to achieve the interesting colour variations.
*Each pair will vary slightly in colour and pattern.
All prices are in US dollars